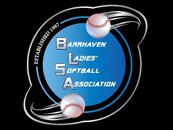 BLSA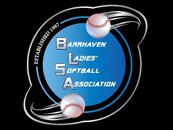 About Us
The Barrhaven Ladies Softball League was established in 1987 to bring together women with an interest in playing organized softball in a non-competitive format. To date, membership in the league is over 150 players ranging in age from 18 to 50+.
The Barrhaven Ladies Softball Association (BLSA), a non-profit organization, was also established with a volunteer Executive Committee responsible for the coordination of business affecting the league during the season . The Executive Committee reports to the membership, through team captains, at regular meetings held throughout the season.
The season begins in early May and ends with a tournament mid-September. Games are held from Monday to Thursday evenings at local Barrhaven diamonds. Our games are played on lighted fields and are umpired using Softball Canada Rules with some modifications to suit our league.
The season ends with a banquet in October to celebrate the season and time spent together.
Social, News & Weather
Ottawa, Ontario
Partly cloudy

-3°C
Wind
Humidity
14 MPH NE
58%
Never miss an update
Follow the site to get the latest news and results straight to your email